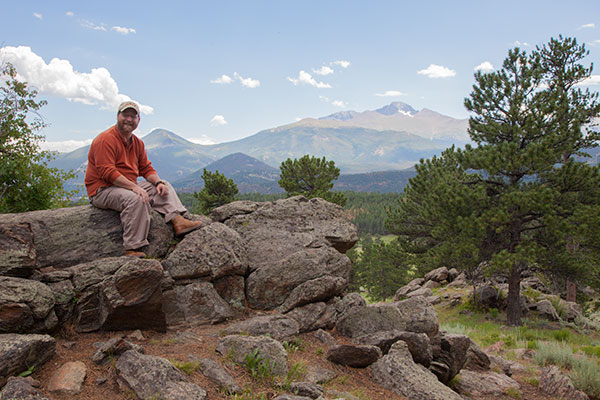 photo credit: Lisa Lancaster Lane
Born in Fort Worth, Texas in 1958. Dick Lane received his B.F.A. from The University of Texas, Arlington in 1983 and his M.F.A. from the University of Florida in 1985 where he studied with influential educators Evon Streetman, Jerry Uelsmann and Wallace Wilson. Upon returning to Texas after graduate school he opened up a commercial photography studio in Dallas, Texas. It was during this time that he also began part time teaching at his alma mater. When the commercial photography venture ended in1988 he picked up a larger teaching load at UTA. Dick arrived at TCU in 1989 and is an Associate Professor at Texas Christian University's School of Art.
Dick's work has been seen in over 60 exhibitions both regionally and nationally. His work can be found in a number of public and private collections. Recently Dick's work has become part of the permanent collection of The Old Jail House Art Center in Albany, Texas which has been called "The best small museum in Texas, if not the nation". Dick's latest work which is seen on this website is an extensive project called "The Iterated Landscape".